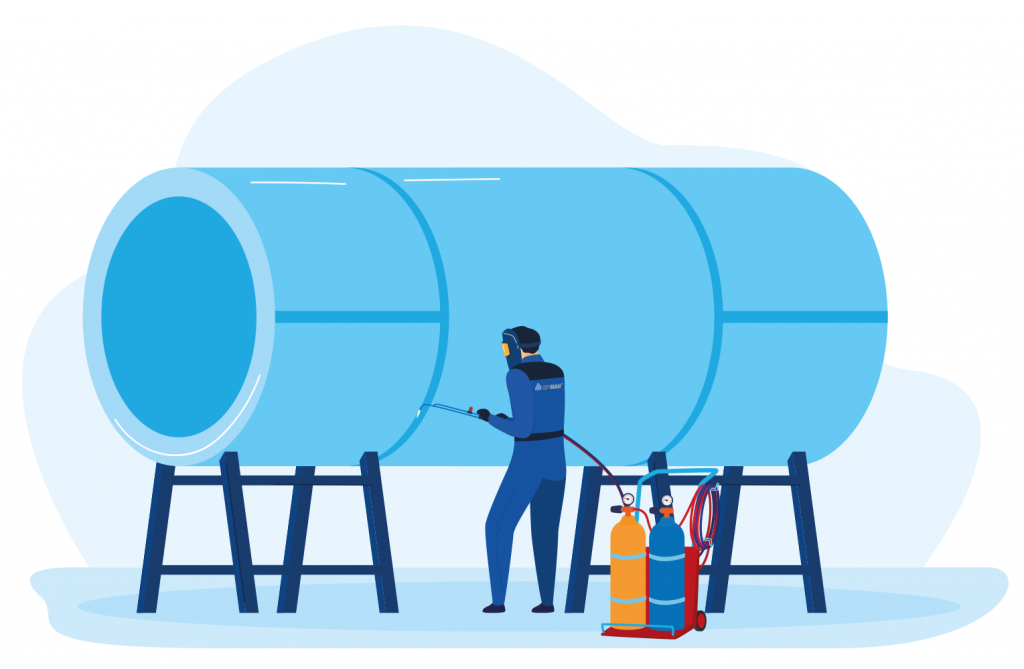 Workplace: Prawików (Wołów Commune)
Qualifications and experience in TIG welding (preferably in the food or pharmaceutical industry).
Making detail elements in accordance with processing instructions (technological documentation) and control.
Ability to read technical drawings.
Timely and quantitative execution of production orders.
Technical education.
Experience in MIG/MAG and TIG welding.
Acquaintance with technical drawings.
Basic knowledge of measurement instruments.
Manual skills.
Operation of hand tools.
Welding license and permits to operate forklift trucks and cranes are a plus.
A full-time employment contract.
Bonuses/christmas packages.
Positive, friendly atmosphere.
Workwear.
Possibility to join group insurance.
Please add the following clause: "I agree to the processing of my personal data included in my job offer for the purposes of the recruitment process in accordance with the Act of 29 August 1997 on Personal Data Protection (Journal of Laws of 2002 No. 101, item 926, as amended).
We inform you that the Controller of personal data is RF MAH Andrzej Międzyrzecki with its registered office in Prawikowo 10, 56-100 Wołów. The data is collected for the purposes of current recruitment process. You have the right to access and rectify your data. The provision of data within the scope specified in the provisions of the Act of 26 June 1974 of the Labour Code and executive acts is voluntary, however necessary for the recruitment process. Providing additional personal data is voluntary. By sending your CV you agree to the processing by RF MAH Andrzej Międzyrzecki of your personal data contained in the recruitment application in order to conduct the recruitment for the position indicated in the posting.